ARCHITECTURAL ADVISORY
On-site Magento architects assist with architecture planning and decision-making to save time, money, and headaches.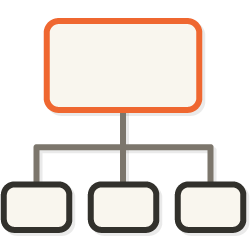 WHAT IS IT?
The flexibility of the Magento platform creates multiple decision points. Each decision can impact multiple modules, or functionality and performance. So for maximum success, use a Magento architect on-site to assist with architecture planning and decision-making. This will save time, money, and headaches. Ensure you minimize risk by engaging ECG early in the design phase of your project.
The Architectural Advisory is created for organizations looking to extend Magento functionality with the assurance of a validated architecture based on Magento best practices. It is designed for use after business requirements have been collected, but before implementation. This ensures you make the right decisions for long term success. It also helps when planning a complex deployment with multiple integrations, custom functionality, and high performance needs.
Vet your proposed solutions with a Magento expert to leverage our product knowledge and develop a best practice solution
Mitigate risk through early assessment of potential functionality limitations and performance bottlenecks
Ensure technical and business knowledge transfer to your team
Minimize customizations by maximizing native Magento functionality while reducing total cost of ownership
Define the correct architecture for meeting your requirements
Describe customization needed to support your requirements
Detail integration points with your third-party applications
Assess your existing infrastructure landscape to determine the best Magento infrastructure
Ascertain usability issues and performance risks
Identify potential performance bottlenecks and functional limitations
Recommend architecture and performance optimizations
Mentor and enable team learning
Recommend the best configurations for up to three Magento customizations
Recommend the best configurations for up to two Magento system integrations
BUSINESS ANALYSIS CONSULTING
Business analysts help you craft native functionality and customizations that extend beyond the capabilities of Magento Enterprise Edition.
WHAT IS IT?
Magento Expert Consulting Group (ECG) business analysts provide five days of on-site analysis and expert advice to guide organizations in crafting functional and system integration requirements. This can include native functionality and customizations that extend beyond the functionality of Magento Enterprise Edition.
Organizations planning a complex Magento deployment that may be unfamiliar with Magento's specific capabilities and workflows; how Magento interacts with other systems; or eCommerce best practices. It is also good for organizations new to developing with Magento, or new to handling complex integrations.
Gain a clear understanding of how business processes and back-end systems need to tie into Magento
Reduced deployment costs and faster implementation as business needs are aligned with native Magento capabilities
Detailed project lifecycle documentation
Increased insight into Magento functionality and eCommerce best practices
Reduce exposure to risks associated with unclear requirements
Identify gaps and risks in overall project strategy
Examine the client's current eCommerce business and operations
Provide guidelines on Magento eCommerce best practices
Identify the client's functional requirements for native and custom Magento functionality
Determine the set of functional and integration requirements that extend the Magento application
Review third-party technical documentation
Document functional requirements for up to three Magento customizations
Document requirements for up to two Magento system integrations
CODE AUDIT
Experts review your Magento code and provide recommendations to improve operational stability, security, and upgradeability issues.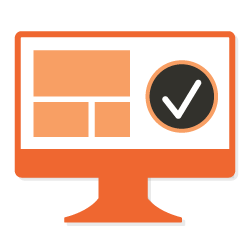 WHAT IS IT?
ECG will review your Magento code and integration with third party software to help ensure optimal functionality. We will provide comments and recommendations related to code validation for the overall site and custom modules, operational stability, security and upgradeability issues. We will also assess the use of best practices and uncover existing or potential performance bottlenecks.
The Code Audit Packaged Service is for organizations that have developed a Magento site and want to ensure code quality prior to launch, or perhaps earlier in the development process for validation. You may also use the Code Audit if you are experiencing coding or performance related issues, and need a thorough diagnosis and actionable recommendations.
Enhance your team's Magento development proficiency with our expert coding recommendations
Save time and cost with efficient diagnosis of coding and performance issues
Ensure your custom code is functioning optimally, efficiently, and as expected
Ensure that any third-party code will not affect native functionality
Ensure that your customizations will not negatively impact upgradability
Ensure that your code can be easily maintained and extended by following Magento best practices
Review custom modules and extensions
Review of business logic related to customization
Identify conformance to Magento coding standards
Assess third party extensions and their effect on Magento functionality
Upgradeability assessment
HEALTH CHECK
Give your site a clean bill of health, with deep code analysis and recommendations for faster page response times, scalability, and more.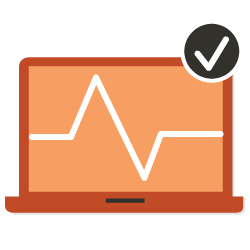 WHAT IS IT?
ECG Health Check is designed to provide expert advice that will enable Magento merchants to optimize servers' configurations and key areas of Magento code according to Magento's best practices.
Organizations that have completed development and installation of their Magento site and want to ensure optimal performance prior to launch. It is also for organizations that are projecting an important growth in their online volume and want to ensure optimal performance. Or perhaps they are experiencing unidentified performance issues that require optimization.
Gain the confidence that your site can scale and handle the load during your busiest times
Deep analysis of your site to identify potential bottlenecks and root causes
Identify potential new technology to increase performance of your site
Unique ECG recommendations for faster page response times, optimized queries, optimized resource utilization, and scalability
Load testing which includes graphs and data from New Relic
Help with understanding key vulnerabilities and potential bottlenecks
New Relic Pro tool to diagnose code issues (free trial available)
Server configurations evaluation
Load testing
Delivered remotely
PERFORMANCE REVIEW
Can your site perform under stress? This performance review improves response times and identifies bottlenecks..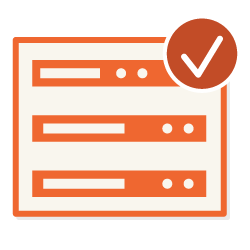 WHAT IS IT?
Evaluation of your production environment performance with a focus on web and database servers. The result is improved response times, while clients can maximize the number of concurrent users. Also included is a full audit of the server environment with recommendations to optimize hardware configurations.
Organizations that have completed development and installation of their Magento site and want to ensure optimal performance prior to launch. Or, for clients whose website is live, but they are experiencing poor performance and need fast diagnosis of the bottleneck, and actionable steps to resolve the issue.
Optimize your environment to maximize infrastructure utilization
Leverage our expertise for fast resolution when performance fails
Load testing for stress and capacity
Server configuration review
Load testing
Delivered remotely
PREFERRED SERVICE
Make your site the very best it can be, with expert evaluation and analysis to improve readiness, stability, and security.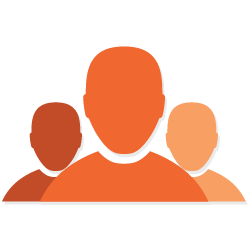 WHAT IS IT?
ECG works directly with merchants and partners to ensure that proper measures are carried out during each phase of the project lifecycle. The goal is to set up a client for long term success. ECG works closely with merchants of all sizes and industries, guiding them in all stages of development. It provides ongoing strategic counsel and problem-solving point services throughout the eCommerce project lifecycle. This reduces time to market and prepares Magento based-websites to scale and adapt with confidence.
Large-scale, complex implementations, or implementations with non-traditional models. Designed to provide strategic project assurance for implementations of the Magento platform. It ensures projects benefit from the deep domain expertise acquired from large implementations around the world, and that best practices developed through these implementations are available to both partners and merchants.
Ensures project success and client satisfaction by applying deep domain expertise and experience in eCommerce and Magento
Assurance that your site is the best it can be, built on proven best practices and learnings from previous implementations
Get high confidence in site readiness, stability, and security
Faster time to market, faster time to value
Evaluation and analysis that improves requirements, solution design, and coordination
Comprehensive health check and load testing means no surprises
Rock solid foundation built on best practices in coding and architecture
A proven platform to support your growth and ability to quickly adapt to the market
Review of business logic and requirements
Review of any applicable technical documentation
Review of systems infrastructure
Code audit
Load testing and performance review
TECHNICAL ACCOUNT MANAGER (TAM)
Your TAM will guide your business teams through roadmap decisions, help with budgets and goals, and identify and mitigate operational risks.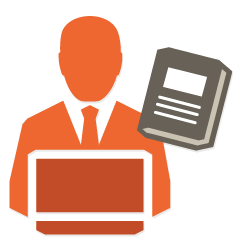 WHAT IS IT?
A Technical Account Manager (TAM) is an account manager who guides business teams through roadmap decisions. A TAM aids the alignment of development with budget and goals, upgrade path and ROI evaluation, and identification and mitigation of operational risks. A TAM is a dedicated resource available for a set number of hours every week for an entire year, with monthly one-week visits to the client's site. IT teams will also benefit from the TAM's years of experience in implementing Magento for executing on development goals with ultimate efficiency. The result is a reduced time to market, while mitigating risk and building overall competence on Magento in the process.
For businesses run on Magento Enterprise Edition, the TAM is the ultimate role to add to the team. It is generally recommended for larger merchants with complex implementations that are continuously evolving and expanding.
Personalized service with proactive support, best practice guidance and reviews focused on aligning the Magento implementation with business strategy
Streamlined incident resolution with 24/7 critical case management
Upgraded guidance provides the most efficient upgrade path to take advantage of new features
Planning and support for peaks—to ensure system and environment are optimized to meet projected metrics
A critical resource in mentoring existing eCommerce staff on best practices involving the Magento platform
Scope is defined on a project-by-project basis but generally encompasses almost all aspects of the eCommerce web site.
TECHNICAL CONSULTING
Give your implementation a boost by adding a dedicated technical consultant who is well versed in Magento standards.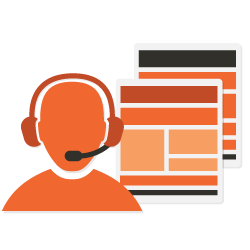 WHAT IS IT?
Expert advice, either with or without development, to enable the client to develop a solution according to Magento coding standards and best practices. A consultant (usually a developer, but can be an architect or systems administrator) assists the client's technical team to execute a development plan. Engagement is split into two types—either with or without development (advice vs. hands-on coding).
Merchants and partners of all sizes and stages of implementation who need a little boost to help augment their teams. It can be either for quality, performance, or timeline constraints.
Adds a developer resource to client's team to help boost ongoing projects
Includes either review/advice and/or hands-on development
Developer acts as a member of client's extended team
Shorter time increment
Hours-based, time, and materials engagement. Tasks are assigned and managed by client. Starts at 50 hours, which includes a technical consultant and a project manager.
UPGRADE IMPLEMENTATION
Upgrade your Magento site to the latest release, and reduce your site's dependency on custom or suboptimal code.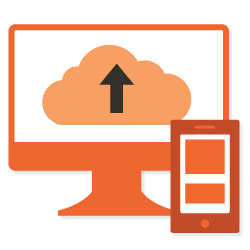 WHAT IS IT?
Upgrade Implementation is a comprehensive service that upgrades the client's existing Magento site to the latest desired release. It includes the services of all Magento ECG resource types, including a Business Solutions Architect, Application Architect, PHP Developer, Systems Administrator, and Project Manager. Magento ECG will provide the client with an upgrade path that adheres to Magento development best practices and will take advantage of new features and optimizations. It will also reduce dependencies on custom or suboptimal code.
Existing Magento clients that want to upgrade using Magento ECG's tried-and-true methodology.
Detailed plan with step-by-step tasks for an efficient upgrade path
Leverage Magento ECG's expert product knowledge to ensure efficient code
Maximize Magento-native features to reduce implementation costs
Analysis
Strategy
Development
QA
Staging Cutover
Production Cutover