Magento Community Edition

A Flexible, Open Source Commerce Platform for Developers and Small Businesses.
Magento Community Edition is an open-source eCommerce platform. Developers can implement the core files and extend its functionality by adding new plug-in modules provided by other developers. Since the first public beta version was released in 2007, Community Edition has been developed and customized in order to provide a basic eCommerce platform.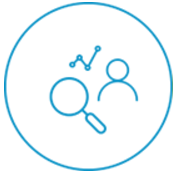 Create Something Great
This free edition delivers the performance and features required to meet the basic commerce needs of business today. Magento Community Edition is the perfect platform for an emerging small business site, or if you want to experiment and learn how to build an online store from the ground up.
Magento has so many features, and when you know them, you have no doubt that this is the best e-commerce platform. The modularity of Magento, and how you can customize it are my favorites.
Achieve Results–Fast.
With a ready-to-go sample store you can get a site up-and-running in no time, using comprehensive documentation and an extensive marketplace of affordable, off-the-shelf extensions and themes.
Magento Community Edition empowers any sized business to get online and sell. It is very powerful and flexible in terms of features that many shops will want for their online stores.Customer management, catalogs and products that can be customized with attributes, multi-store setup, coupons, campaigns, shipping, its all there.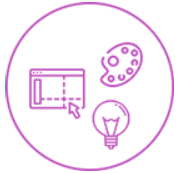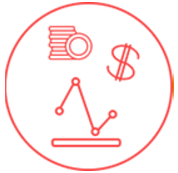 Make Important Connections
Magento boasts the largest and most active community of developers and merchants in the world. In the Magento ecosystem, developers share innovative ideas, help each other solve problems, and collaborate to advance the capabilities and performance of the platform. Join us.
Magento is delivered as a fully functional webcart from the time you install it on your webhost. We were able to launch our first Magento store with very little engineering time, and the multitude of themes, extensions, and modules make it an extremely robust ecommerce solution
Build a Career
Design the next must-have commerce extension, or even open a Magento consultancy. Embark on a new career serving thousands of Magento merchants by honing your skills with Magento courses and online resources.
Option on Credit Card Transactions to Authorize and Charge or Authorize Only and Charge on Creation of Invoices
Integrated with Amazon Payments, PayPal, Authorize.net, and Google Checkout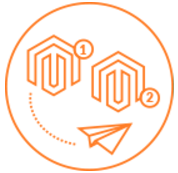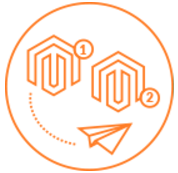 Magento 2 Migration
Move your store the easiest and safest way
Magento 2 Migration
Move your store to the latest version of the platform without breaking a sweat. We'll help you safely move all data, recreate any custom-built functionality, transfer all SEO value and even build a brand-new store design.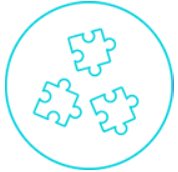 Custom Development
Build a store fully tailored for your needs
Magento Custom Development
Your Content Goes HereLet's customize and extend Magento in any way required to meet your business needs! Our team will help you adjust the platform according to your personal requirements and turn it into the ultimate selling machine.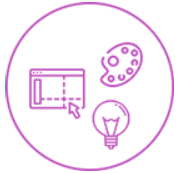 Magento Design
Make your website look-and-feel stand out
Magento Design
Our creative team will take your store design to a completely new level and improve your brand identity with a new & trendy website look-and-feel. Also, we can fully recreate your current store design for a Magento 2.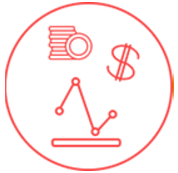 Magento Sales Analytics
Get all important sales insights in one app
Magento Sales Analytics
SavvyCube is advanced SAAS-based analytics software exclusively designed for Magento. Conveniently overview your sales performance, easily calculate net profit, get insightful and actionable sales reports and more.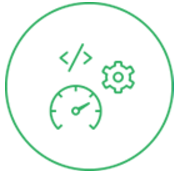 Magento Upgrade
Improve your store performance and security
Magento Upgrade
Running an old, slow and insecure version of Magento? Let us upgrade it for you! We will carefully transfer all your data, fix the bugs and enhance the behind-the-scenes usability.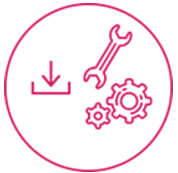 Magento Installation
Easily get Magento installed and running
Magento Installation
We quickly run Magento 1 and Magento 2 setup, as well as equip the default installation with any custom theme or 3-party extensions. In addition, we provide professional pre- and post-installation support and consultancy.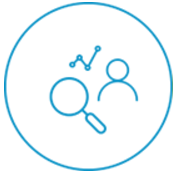 Advanced SEO Config
Optimize your store for better search results
Advanced SEO Config Service
No time for SEO routine? Our team of SEO professionals will help you quickly get it all done. We will audit your website, install and configure our SEO extension, set up Google and Bing Webmaster tools, and more.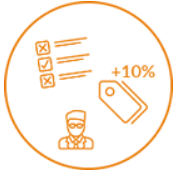 Advanced Product Config
Manage product custom options with ease!
Advanced Product Options Config
We help you quickly and efficiently configure custom options for any product. No matter how many custom options you want to set up, we will configure all the stuff the fastest and best possible way.