Magento Enterprise Edition

Grow Your Sales 3X Faster at 50% Less Cost , Meet the World's Most Flexible
Magento Enterprise Edition is derived from the Magento Community Edition and has the same core files. Unlike Community Edition, this is not free, but has more features and functionality. This edition is designed for large businesses that require technical support with installation, usage, configuration, and troubleshooting.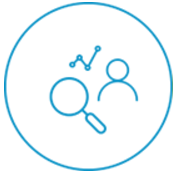 Achieve Business Zen
Empower your team with tools that revolutionize the way you manage and merchandise your site. Instead of juggling complex processes and cleaning up errors, now you can focus on creating content and promotions that sell. You can also tap into detailed reporting for unique insights to further fuel your growth.
No other platform gives you the power to create unique and engaging shopping experiences like Magento Enterprise Edition
Deploy New Ideas Fast
Quickly and cost-effectively build a site that is unique to your brand. This open source, customizable platform seamlessly integrates with third-party solutions, can be deployed in any environment, and is backed by a vast network of commerce experts ready to help.
Rich, out-of-the-box functionality, an unlimited ability to customize, and seamless third-party integrations empower thousands of retailers, brands, and businesses to rapidly innovate and grow their businesses.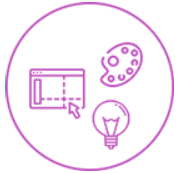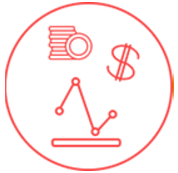 Never Miss a Sale
Magento Enterprise Edition is built to handle your biggest sales day with the performance shoppers expect. Deliver fast-performing sites and delightful shopping experiences, and watch your business grow. Now you can celebrate increased traffic and order spikes, not fear them.
How does 3X sales growth sound to you? According to the Internet Retailer Top 500, that's what Magento Enterprise Edition customers experience on average.
Simplify With One Platform
Sell to consumers, businesses, or anything in-between with one powerful platform. The Magento Enterprise Edition flexible feature set, effortless customization, and extensive marketplace of extensions allow you to craft a site for any industry or customer segment. Sharing one platform for all your online businesses increases your efficiency, reduces costs, and makes for a better bottom line.
It's all thanks to powerful merchandising capabilities, cutting edge site search, and the ability to segment customers and target them with personalized content.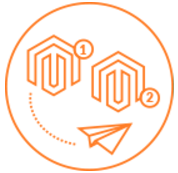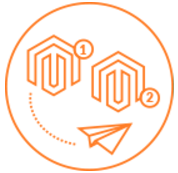 Magento 2 Migration
Move your store the easiest and safest way
Magento 2 Migration
Move your store to the latest version of the platform without breaking a sweat. We'll help you safely move all data, recreate any custom-built functionality, transfer all SEO value and even build a brand-new store design.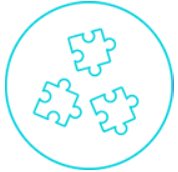 Custom Development
Build a store fully tailored for your needs
Magento Custom Development
Your Content Goes HereLet's customize and extend Magento in any way required to meet your business needs! Our team will help you adjust the platform according to your personal requirements and turn it into the ultimate selling machine.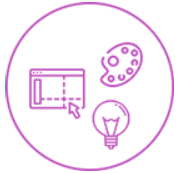 Magento Design
Make your website look-and-feel stand out
Magento Design
Our creative team will take your store design to a completely new level and improve your brand identity with a new & trendy website look-and-feel. Also, we can fully recreate your current store design for a Magento 2.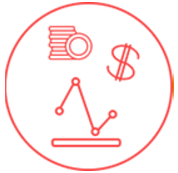 Magento Sales Analytics
Get all important sales insights in one app
Magento Sales Analytics
SavvyCube is advanced SAAS-based analytics software exclusively designed for Magento. Conveniently overview your sales performance, easily calculate net profit, get insightful and actionable sales reports and more.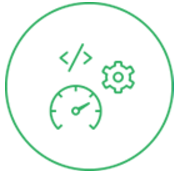 Magento Upgrade
Improve your store performance and security
Magento Upgrade
Running an old, slow and insecure version of Magento? Let us upgrade it for you! We will carefully transfer all your data, fix the bugs and enhance the behind-the-scenes usability.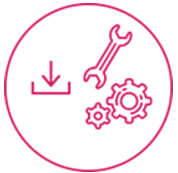 Magento Installation
Easily get Magento installed and running
Magento Installation
We quickly run Magento 1 and Magento 2 setup, as well as equip the default installation with any custom theme or 3-party extensions. In addition, we provide professional pre- and post-installation support and consultancy.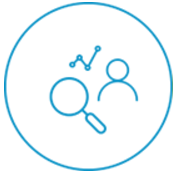 Advanced SEO Config
Optimize your store for better search results
Advanced SEO Config Service
No time for SEO routine? Our team of SEO professionals will help you quickly get it all done. We will audit your website, install and configure our SEO extension, set up Google and Bing Webmaster tools, and more.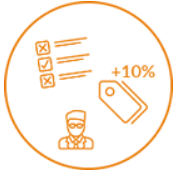 Advanced Product Config
Manage product custom options with ease!
Advanced Product Options Config
We help you quickly and efficiently configure custom options for any product. No matter how many custom options you want to set up, we will configure all the stuff the fastest and best possible way.